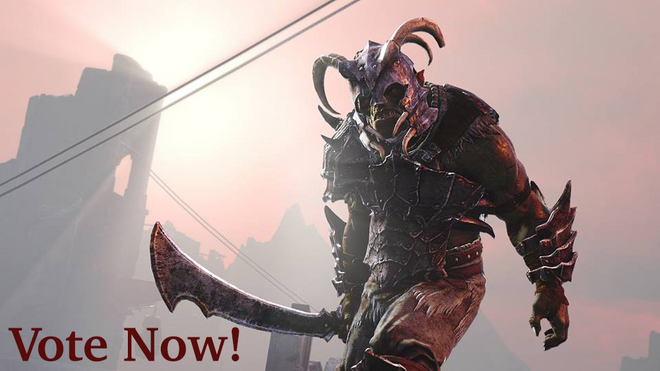 Contribute to the community consensus by answering the below series of polls about Middle-earth: Shadow of Mordor! The results will be featured in an upcoming Instant Expert feature centered on the game, which we'll be posting on Monday, September 22nd. Feel free to go into detail about your responses in the comments, as well!
What platform will you play Shadow of Mordor on?
Of the two different ability trees, which are you most excited for?
Are you the type to try and beat the game as fast as possible? Or are you the type of player to aim for 100% completion?
Which character are you most looking forward to interacting with?
How do you like to fight?
Do you plan on using the Palantir app while playing?
How much time do you plan on playing Shadow of Mordor on the first day of release?
Community content is available under
CC-BY-SA
unless otherwise noted.