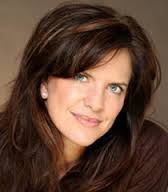 Jennifer Hale is the voice of Galadriel in Middle-earth: Shadow of Mordor.
Background
Edit
Jennifer Hale (born January 30, 1972) is a Canadian-born American actress best known for her voice over work in video games. She's been called "the most prolific videogame voice actor (female)" which has been featured in the book Guinness World Records 2013: Gamer's Edition.
Notable Works
Edit
Female Shepard in the Mass Effect trilogy
Bastila Shan in Star Wars: Knights of the Old Republic
Samus Aran in the Metroid Prime trilogy
Naomi Hunter in the Metal Gear Solid series
Rosalind Lutece in Bioshock: Infinite
Cremisis "Krem" Aclassi in Dragon Age: Inquisition
Leah in Diablo III
Drowned Ophelia and Ophelia in Brutal Legend
Alana in The Little Mermaid: Ariel's Beginning
Current voice of Cinderella
Community content is available under
CC-BY-SA
unless otherwise noted.