This article is a stub. You can help the Middle-earth: Shadow of War Wiki by expanding it.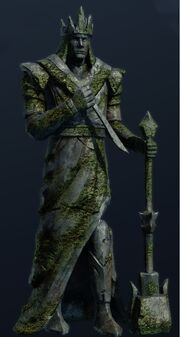 Dark Lord is a title given to Morgoth and Sauron, two of the most powerful and evil beings in Arda. Melkor, later known as Morgoth, was the first and last Valar to be given the title, and the second Dark Lord was his most trusted servant and later successor, the corrupted Maiar Sauron.
Both of the Dark Lords were extremely influential in the history and shaping of Middle-earth.
Community content is available under
CC-BY-SA
unless otherwise noted.